Bismillah.
Alhamdulillah seronok dan hyper. Mula-mula rasa agak malas dan nervous sebab buat benda yang tak pernah buat and I afraid things gonna turn out bad but yesterday was amazingly one of the most awesome-est days of my life!
Our senior design project requires us to observe a surgery, to get some kind of sense on how retractor works in OR. When they say observe, what seriously crossed my mind was like what they do in Greys Anatomy. I mean, you watch it from a room, looking down to where the operation is going on. Cool, boleh merasa gak tgk OR kat sini. So then, Azni and I prepared the designs that we need to show our supervisor who is also the surgeon that night. We were like, omg, lets just get this done.
(sambil buat nada tak puas hati ngn pakcik2 segroup kerana mereka gumbira mengucapkan good luck kepada kami. heh cuak okayy haha)
Apparently the policy for student to observe surgery changed last Friday that we had some problem to get our badge. Tapi lepas tunggu 2 HOURS, okaylah semua beress. It is pretty surprising sbb kitorang dapat permanent badge. Boleh datang hospital ni bila2 la cani haha. Sejuk sikit hati lepas wasting my precious two hours ececeyyy. Lesson #1: Benda awesome tak datang bergolek atau pakcik kat kampung saya cakap great thing doesnt come easy right? Sabar sket je. :)
Obviously I did not look like people above tapiiiiii, i wore that blue thingy! Scrub. Scrub pinjam yang warna lusuh2 tapi rasa cam pakai baju raya berkelip kelip okay.
(kalau anda pakai bnda ni tiap2 hari boleh senyap sekarang, jangan downkan saya. haha.)
Kalat gak la tapi sebab pakcik engineer yang jaga kitorang cakap tak boleh pakai tudung dalam OR. and I was like HAAA ABESLAAH! Tapi he was kind enough to think of a way and came up with penutup kepala yang sorok tudung kitorang. THANKS. THANKS tahap dewa tauuu. Lesson #2: There will always be a way. Jangan cepat putus asa sebelom berusaha. and sentiasalah hormat and respect pendirian orang lain, walaupun most of the time kita tak paham pon kenapa. Pakcik supervisor tu tatau pon asal kena pakai tudung, he didnt even know what to call tudung, last2 panggil head thingy je. but still, he respect and helped us. May Allah guide you. and us.
Lepas da lengkap pakai ala-ala nak gi angkasa lepas, kitorang masuk la this OR. (Tak penah tau la pulak diorang pakai camni, ingat cam sempoi-sempoi je). and ingat (lagi?) mcm dlm greys anatomy tapi rupa-rupanya kitorang masuk je that OR wah seronok! Hip replacement surgery. Apparently our supervisor tu, surgeon yang famous with this hip replacement. The patient that we will observe need to change his hip implant with a new one. Seriously people, this field is not delicate. NOT DELICATE AT ALL. Semua alat sampai ke hammer surgeon tu pakai. Bunyi de apatah lagi. Ada bunyi cam paku something kat dinding(ketuk implant masuk dlm bone), ada bunyi sedut2 air kotak slurpp slurppp (tgh sedut2 darah) and also ada bunyi drilling. Drill bukan grill tau. haha. and the surgeon drilled the patient's bone to fit the implant. Ni lagi dasyat dari nak buat kereta kat kilang ni.
Dalam hati: oi oi, tu orang laa slumber je ketuk, and drill tulang dia!!
and maaf laa rakan-rakan dalam bidang medicine, saya pakai term saya sendiri suka hati jiwa raga je haha.
Apart from those scary and jaw dropping scenes(seb baik pakai mask, kalo tak kantoi je saya ternganga tak percaya boleh buat camtu kat manusia haha), we get some insight about the retractor that we are working on. Rasa cam power rangers je sebab that surgeon was talking to us sambil membedah orang tu, bercerita how things work. and how he wants each instrument works. Real life example. Hasilnya jeng jeng jeng..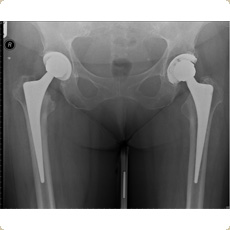 Haa masuk pon implant tu. :) Oh satu lagiii, bila mereka menghiris kulit si patient, sebelum sampai ke muscle fiber, guess what?, I saw lemak. fat. and I was like, gulp, "lamaaaaanya aku tak pegi rec." Lemak setebal jari telunjuk. Agak agak kalo diorang bedah saya, tak jumpa tulang sebab semuanya lemak. Haha saiko saiko. Lesson #3: Jom pegi rec? ke? hahahaha
Even in OR, things dont always click. As an outsider, tgk je la kan mampu. Again, seb baik pakai mask, tak nampak saya senyum sorang2 bila melihat things get intense. Azni, pakcik camera, pakcik engineer and saya hanya mampu pandang each other. Lesson #4: "When things just don't click, you need to step back for a while and come back fresh". Ni pakcik camera datang bisik kat saya. Angguk je la. and he said ni first time dia tengok after few months, if I'm not mistaken, he's working with the team. Wow this is much more than a hip replacement surgery :) and things travel fast :) sebab.. bila naik atas ke office, mereka semua macam, "yeah we heard something happened". Ada Astro ke apa beb?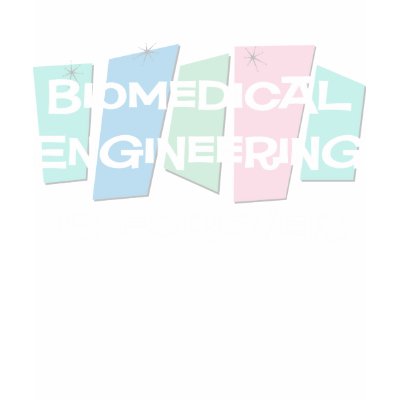 Pheww whatever pon, untuk kali ke-111,
I heart biomedical engineering
. sangatlah!! and yess alhamdulillah another impian mat jenin dah tercapai.
fuh byk betol impian mat jenin saya hehe.
Last lesson: you definitely will never know what Allah will give you in life. ada kaitan ke? haha.
kak yana, the feeling is just too awesome. you know why :)